Got Cats?
Spay and Stay works with compassionate individuals and local governments to humanely control the growth of the feral cat population in Lake County, Illinois using trap-neuter-return (TNR). We connect caretakers of feral and stray cats with four veterinary clinics in the area to perform spay/neuter surgeries.
Steps to Helping Cats
Complete the caretaker registration form from the Our Process page and fax (847-557-9136), e-mail (info@spayandstay.org) or mail it to us (S&S, PO Box 145, Grayslake, IL 60030).
Once your caretaker registration form has been confirmed by Spay and Stay, you will be called to:

Confirm that you and the cats are eligible
Schedule an appointment with a veterinarian
Borrow a trap (30" L x 11" H x 9" W) and be taught how to trap cats.
See Our Process for details.
Remember, if you catch a cat without having a vet appointment, it may have to wait several days in the trap before seeing a vet. Please schedule an appointment through Spay and Stay before catching a feral or stray cat.
So how is Spay and Stay able to help so many cats?
Spay and Stay relies heavily on volunteer efforts, grants, and donations to provide this valuable service to our community.
Help us help these cats live longer, healthier, happier lives.

Help abandoned cats in Beach Park, IL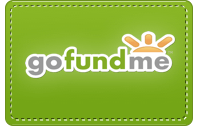 Spay and Stay is raising funds to help abandoned and marginalized cats both feral and non feral in the trailer parks around Beach Park Illinois. Please visit their GoFundMe page to donate.