May 19-20, 2017
7:00 A.M. -5:00 P.M.
1821 Cascade Drive
at Turtle Bay
Vernon Hills, Illinois
Donation drop off: May 14-17, after 4 P.M. only. Appointment required. call Julie at 847-624-8432.
Sort/Price: May 15-18, 4 P.M. to 9 P.M. Volunteers needed! Call Julie at 847-624-8432.
100% to Help Cats!
Donations needed: electronics, perennials, tools, books, movies, music, sporting goods, toys, furniture, appliances, housewares, collectibles, children's clothing, men's clothing, jewelry, home decor, linens, pet care, lawn and garden
No: non-working items, women's clothes, Christmas decorations, worn out, dirty, or non-working items, broken or incomplete toys
Latest News
Spring arrived a bit early in Island Lake this year. Not weather-wise—there weren't any flowers blossoming early. Thanks to a colony of feral cats, however, there was a new friendship blossoming between two neighbors.
Dave and Larry were neighbors who tended to keep to themselves. They had a bit of a mutual problem, though—a colony of feral cats had taken up residence in both their yards and would spend time under their decks. Dave wasn't quite sure how to handle it; he considered calling animal control, but instead found his way to Spay & Stay.
Julie, from Spay & Stay, came out and met with Dave, to explain that trap-neuter-return (TNR) was a cost-effective, humane way to help the cats, and the ecosystem as a whole, without having to euthanize them through animal control. After showing him how to trap his cats so they could be given the Spay & Stay deluxe service package of spay/neuter, vaccinations, microchip, parasite treatment, ear-cleaning and checkup, Dave went all-out and as a result, he managed to trap 5 cats that week.
As the weekend approached Dave decided it was time to talk to his neighbor Larry, to explore if he would be interested in helping out. Like Dave, Larry readily agreed! So Julie returned and met not only Larry but also his 4 very-well-cared-for "patio" cats! Larry quickly learned how to trap his cats and immediately joined Dave on this Spay & Stay journey!
All told, Dave and Larry managed to help 17 cats, and as a result their neighborhood as a whole. To give you an idea of the impact this one effort has made, 10 of the cats were females, who could have each produced a litter of 5 kittens this spring and fall—thus potentially avoiding up to another 100 cats being introduced into the ecosystem in one year alone! This also means potentially less health and hunger issues for the existing cats.
Through this experience, Dave and Larry are now collaborators and closer neighbors (and Spay & Stay Herose in our book!) resulting in happy, healthy cats and a more balanced ecosystem overall. It's a win-win situation all around!
That can't be true, you made that up!
We are very proud to say the above story is absolutely true! Any time we get an opportunity to teach people about TNR, help them get the best treatment for their cats, and therefore contribute to a more balanced and healthier ecosystem, we are absolutely thrilled to do it! And if neighbors form a new friendship from the experience, well that's just a bonus!
We want to continue having success stories like this one.
So how is Spay and Stay able to help so many cats?
Spay and Stay relies heavily on volunteer efforts, grants, and donations to provide this valuable service to our community.
Help us help these cats live longer, healthier, happier lives.

Help abandoned cats in Beach Park, IL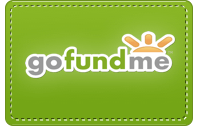 Spay and Stay is raising funds to help abandoned and marginalized cats both feral and non feral in the trailer parks around Beach Park Illinois. Please visit their GoFundMe page to donate.
Got Cats?
Spay and Stay works with compassionate individuals and local governments to humanely control the growth of the feral cat population in Lake County, Illinois using trap-neuter-return (TNR). We connect caretakers of feral and stray cats with four veterinary clinics in the area to perform spay/neuter surgeries.
Steps to Helping Cats
Complete the caretaker registration form from the Our Process page and fax (847-557-9136), e-mail (info@spayandstay.org) or mail it to us (S&S, PO Box 145, Grayslake, IL 60030).
Once your caretaker registration form has been confirmed by Spay and Stay, you will be called to:

Confirm that you and the cats are eligible
Schedule an appointment with a veterinarian
Borrow a trap (30" L x 11" H x 9" W) and be taught how to trap cats.
See Our Process for details.
Remember, if you catch a cat without having a vet appointment, it may have to wait several days in the trap before seeing a vet. Please schedule an appointment through Spay and Stay before catching a feral or stray cat.
Office Hours
Office hours are generally 10:30 am to 3 pm excluding holidays. Please call 847-548-1980 to make sure someone is in the office before you stop in.
Walk-in hours 10:30 pm to 3 pm Tuesday, Wednesday, Thurs. By appointment only on Monday and Friday. Call 847-548-1980 for an appointment.
Please allow our small staff 48 hours to return your call or email (info@spayandstay.org).