Shelly's Story
Shelly and her two-week old siblings were taken inside in March with their feral mama. Shelly was adopted in July but then found over a mile from her adoptive home in October. The family did not even report her missing! The man that found her was at work and started to feed her, but thought something was wrong with her. He called the Mundelein police, so they could scan her for a microchip. Spay and Stay was called and a volunteer picked her up along with a card with her rescuer's name and phone number. Shelly was taken to the vet where an x-ray revealed her leg was broken in several places and required pins to fix it. Her rescuer kept in touch with S&S during her surgery and recovery. He and his wife will adopt her when the pins come out.
Help us help cats like Shelly!

The surgery to pin the bone, hospitalization, x-ray and follow-up care cost Spay and Stay $1,000. This was a very unexpected end-of-year expense. Please consider making a donation to offset the cost of her surgery. Spay and Stay has been able to do this humane work through the generosity of our donors, grantors, adopters and caretakers.
Shelly is not the only cat this year who needed extra medical attention. We are always in need of funds for medical care such as antibiotics, wound care and life-saving treatment of the community cats.
Beach Park Update
Thank you for your continued support as we finish up another year of saving lives in the Beach Park trailer parks. Spay and Stay would like to show our supporters the real numbers that demonstrate the impact that your donations have had on these homeless kittens and cats. It has taken a village to begin to curb this problem and the numbers show that it's working.
Through November, 98 cats were neutered and vaccinated with 45 adults/adolescent cats returned to the parks and 53 cats/kittens taken into foster care in preparation for adoption. Thanks to your donations and our volunteers' commitment, far fewer kittens were born and even fewer have been lost to illnesses this year. For more details on Spay and Stay's Beach Park initiatives, please check out "Over 200 Feral Cats and Kittens Helped by Two Dedicated Women in Beach Park, IL" by Pamela Kramer.
Winter Trapping & Care Tips
Surgery continues in the winter. Females need a longer recovery period in a warm location to protect their shaved bellies. Males are neutered year around.
Provide a straw-filled shelter and face door toward a wall or away from wind.
Do not use rugs or towels inside shelter; they get wet and freeze.
Use wooden shelters in coyote-prone areas. Shelters are available for purchase or build your own winter shelter. Free straw is available.
Mix dry kitten food with usual food to increase calorie intake.
Give wet food when possible to increase water intake. Snow is not a substitute.
Put a pinch of sugar in water to reduce freezing. Use dark-colored heavy bowls or electric bowls.
Provide covered feeding areas where food and cats are out of the wind.
The Car Kittens
In May, the Spay & Stay office received a call about a mama with 6 kittens living in a broken-down car. Two volunteers arrived and were shown the car, covered in a plastic sheet. Peeking under the plastic, they saw a calico mama nursing her 6 beautiful babies in the back seat. One volunteer opened the car and reached in to collect the kittens. It took a team effort to get the mama out. With one volunteer leaning into the car and the other holding her belt for support, she was able to get the sweet mother cat out as well.
The family was taken to a foster and thrived. Shelby, Cooper, Royce, Porsche, Maserati, and Ferrari are all adopted into loving homes. You can see more cats and kittens on Spay and Stay's Petfinder listing.
Corporate Matching Program
Do you work for Grainger, Allstate, Cardinal Health, Best Buy or other corporations that match your donation? Register Spay & Stay with your company and your donation will go even further.
Got Cats?
Spay and Stay works with compassionate individuals and local governments to humanely control the growth of the feral cat population in Lake County, Illinois using trap-neuter-return (TNR). We connect caretakers of feral and stray cats with four veterinary clinics in the area to perform spay/neuter surgeries.
Steps to Helping Cats
Complete the caretaker registration form from the Our Process page and fax (847-557-9136), e-mail (info@spayandstay.org) or mail it to us (S&S, PO Box 145, Grayslake, IL 60030).
Once your caretaker registration form has been confirmed by Spay and Stay, you will be called to:

Confirm that you and the cats are eligible
Schedule an appointment with a veterinarian
Borrow a trap (30" L x 11" H x 9" W) and be taught how to trap cats.
See Our Process for details.
Remember, if you catch a cat without having a vet appointment, it may have to wait several days in the trap before seeing a vet. Please schedule an appointment through Spay and Stay before catching a feral or stray cat.
So how is Spay and Stay able to help so many cats?
Spay and Stay relies heavily on volunteer efforts, grants, and donations to provide this valuable service to our community.
Help us help these cats live longer, healthier, happier lives.

Help abandoned cats in Beach Park, IL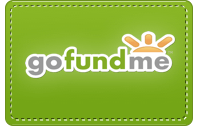 Spay and Stay is raising funds to help abandoned and marginalized cats both feral and non feral in the trailer parks around Beach Park Illinois. Please visit their GoFundMe page to donate.